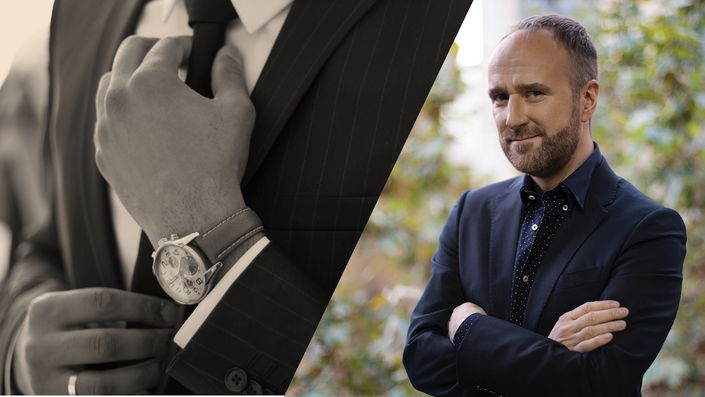 CTO Leadership
All the skills you need to make your CTO honeymoon period a resounding success.
Not so long ago I worked for a technical company in the USA. I had loads of fun and I learned a lot about how American companies do business. But it wasn't an easy job.
The company used an elaborate sales process, and my predecessor had implemented everything in Salesforce with layer upon layer of customizations. The entire IT system was complicated, disorganized, and extremely unstable.
Everyone depended on the system, but it would fail almost daily. Years of this had turned the entire organization against the IT department.
I arrived in a hostile environment. My colleagues had come to see technology as the source of all their problems, and I had to defend myself daily from contemptuous and condescending stakeholders. It made my work very difficult.
This course is what I wish I had back then, to fully prepare me for the job. It's a walkthrough of the first 30 days of being an outstanding CTO. The course contains many exercises to get into the right mindset, become aware of the political field, and identify stakeholders and what drives them.

"This is an excellent course — definitely worth checking out!"
- Niels Maerten, Course student
The first 90 days of your job are called the honeymoon period. During this time your superiors will cut you a lot of slack because you're new. But after your 90 days, you are expected to deliver, and deliver big. So you have to make the most out of this time.
In this course, I will guide you through the first 30 days of your honeymoon period. I've compiled a lot of material to get you off to a great start.
We will start by covering how to get yourself into the right mindset for the job, with an extensive 10-day starter prep. You will learn how to detach yourself from your previous job, how to build a network quickly, and how to show up for work asking the right questions.
Then I'll teach you how to gain situational awareness. You will learn how to identify stakeholders, find out what they expect, and discover how they hold power over you. We will also look at how your team creates value and how this value flows through the organization. This will help you become aware of the political environment you've landed in.
Finally, we will look at your team and your process. We will walk through an idealized agile development process, and compare it against your reality. This will help you do a SWOT analysis and identify new opportunities to get your team to a higher level.
By the end of the course, you'll be well on your way to make your CTO honeymoon period a resounding success.

Course Curriculum
Introduction
Available in days
days after you enroll
Week 1: Get Off To A Good Start
Available in days
days after you enroll
Frequently Asked Questions
When does the course start and finish?
The course starts when you enroll and never ends. It is a self-paced online course, so you decide when you start and when you finish.
How long will I have access to the course?
That depends. If you take a subscription you'll have access to everything for as long as your subscription is active. If you purchase the course you'll have lifetime access, but only to this course.
What if I want a refund?
I'm happy to issue a full refund within the first 30 days.
What skills will this course teach me?
This course will teach you how to make the first 30 day of your CTO role an outstanding success. You'll learn how to get off to a great start, gain situational awareness in your new organization, and how to optimize your team and your agile process.
Will this course help me grow in my career?
Yes! I created this course to teach developers the exact kind of skills I want to see in the people I work with.
What equipment/tools will I need to complete the course?
You do not need any special equipment for this course. A computer or mobile to view the lessons is all you need.
Will I get access to the full course all at once?
Yes. You can go through the curriculum in any order you like.
Will I get access to the full course all at once?
Yes. You can go through the curriculum in any order you like.
Where is this course hosted?
This course is hosted on Teachable, a well-known and respected educational technology company. Teachable provides a social online learning platform and is based in New York.
What do I do if I need help?
If you need help with something related to the course, please contact me at
[email protected]
Thanks!